What's Stadium Jumping?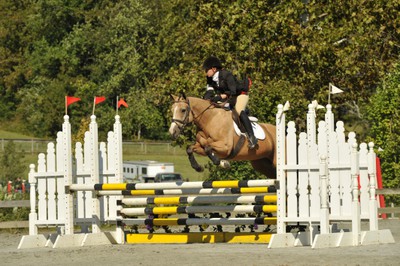 When people think of a horse show, they generally think of stadium jumping, also referred to as show jumping - that is, a horse and rider negotiating a course of obstacles in a show ring. Stadium jumping's popularity as a spectator sport has been growing by leaps and bounds in the United States. In fact, most of the shows you will see at the FENCE Equestrian Center are of this type.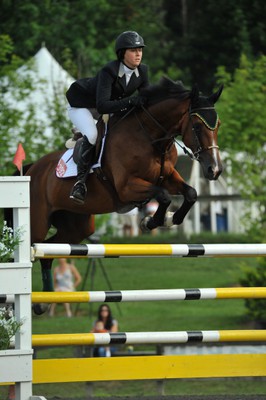 Stadium jumping is a highly diverse sport, involving a wide range of jumping classifications which differ in how high (or low) the jumps are set, how many jumps make up the course, and whether it is the performance of horse, or rider, or both that is being judged.

Broadly speaking, there are two major categories of show jumping competition: equitation classes, in which it is the skill of the rider in guiding his or her mount over the required number of fences that is being judged; and hunter classes (often referred to as "working hunter"), in which the smoothness and calmness of the horse while negotiating the course takes precedence. There are, too, "under saddle" classes, which take
place "on the flat" and involve no jumping at all. Some larger shows may also include "Mini-Prix" or "Grand Prix" competitions, the most exciting form of jumping, with fences approaching six feet in height. These classes are judged solely on "time and faults" - that is, the fastest time getting around the course with the fewest number of penalties - so you will likely see a good deal of fast, hard riding in these types of classes.

Show jumping competitions which are "rated" have been sanctioned by the national governing body for the sport, the United States Equestrian Federation, and are conducted under USEF rules. Riders in these shows are able to earn points toward national competitions.

If you'd like to watch stadium jumping at FENCE, click here for show dates.

To learn more about show jumping from USEF, click here.