Parties for Kids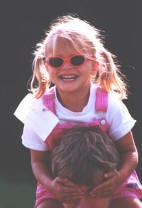 Kids love parties, and they love FENCE. Put the two together for a nature-themed birthday or other event and you'll have a winning combination!

We'll supply our Nature Classroom and our nearly 400 acres of open space, a guide, and any materials needed for crafts and games. You'll supply the decorations, drinks, paper supplies, and cake or snacks.
Here's a sample of the party themes we can offer:

"Creepy Crawly Party" - children will learn about all kinds of insects and even try to catch a few on a guided nature walk.

"It's a Hoot Party" - children will learn about owls, their habitat and how they adapt to a wide range of environments. There will even be owl pellets to dissect to discover what owls eat.

"Kites In The Sky Party" - each child receives a kite to decorate and fly on breezy Hawk Ridge.

"Catch A Dream Party" - children will collect natural items during a nature walk to make a dreamcatcher they can take home.

Contact FENCE at info@fence.org for more information about booking a Birthday Party!